Plasma systems with a Rotating drum for bulk goods or parts
The parts to be treated are tumbled in a rotating drum to prevent untreated areas where product partly cover each other.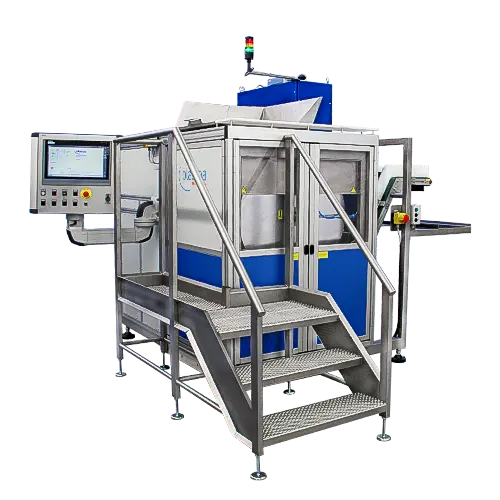 Plasma

Activate

450 Drum

The Plasma Active 450DRUM shown in the film has an automatic system to remove the parts on to a conveyor belt which transport them to the next production or packing stage.

These are additional options.
Technical Details
Unit size W X H x D: 2000 x 2450 x 2500mm
Drum dimensions W X H x D: 850 x 700mm
Controls: SPS (Vipa, Siemans)
Adjustable settings:
Note: The loading of goods and removal of treated product with the same container is shown here for demonstration purposes only. Cleaned or sterilized goods would normally be transported in a sealed conveyor system into a clean area or room to prevent recontamination or confusion as too which goods are treated .