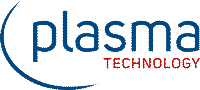 Plasma Chamber – Take your research and production to the next level.
If you are looking to improve quality and efficiency, carry out development or production in a controlled repeatable environment with automatic process recording, then a plasma chamber is perhaps the ideal option.
How does a p plasma chamber work?
The plasma chamber forms a container for a low-pressure environment where controlled amounts of gas are introduced and excited with a high frequency generator to form the plasma.
Fresh gas in small amounts if feed into the chamber during the process and evacuated ensuring a constant state of purity and repeatability.
The walls of the plasma chamber are normally made of stainless steel however for extremely sensitive applications such as those existing in the microchip industry where impurities on the surface may be expressed in terms of Atomic % they will be of Titanium.
Focused development and Titanium chambers achieve surface purities of unprecedented quality where impurities on the surface of Stainless steel and Ruthenium are so low, they are on the lower limits of detection for even the most sophisticated instruments such as XPS.
How can a plasma chamber contribute to efficiency?
A number of gasses can be attached to the chamber and the process programed such that during the process the gas supply automatically changes, as can the energy and pressure.
This enables processes such as preparation for bonding or painting to be done in a single step. The product is cleaned , etched and primed in one step.
How can I get the most out of my plasma chamber?
Be creative!
In addition to the common practices of cleaning and surface modification this versatile instrument can achieve much more.
Look at some of our innovations,Plasma wood, and Zero emission etching that we have already published. Many more exist for example 24K gold coated chocolate that were in Dubai Duty free and top luxury stores until the Covid forced closure.
It can be an excellent heat source to allow high temperature processing and development in a none oxidizing environment.
A high UV environment, with the correct choice of gas and process.
ith the correct design even, materials normally degraded by plasma can often be safely processed.
Don't let conventional thought limit your creativity!
The form of the product that can be processed in a plasma chamber are almost limitless, from fine powder to sheets and roll gods such as tubing or films.
Conclusion
A plasma chamber is a powerful and versatile instrument providing a controlled environment to enable or enhance production process.
There are examples in our plasma systems for production pages of plasma chambers that have loading systems for bulk goods and powders, circuit boards as well as sheet and roll goods.
We would be pleased to discuss with you the plasma chamber and loading system best suited for your needs.
To our contact form