PlasmaWood project
Improving the weather resistance of wood with plasma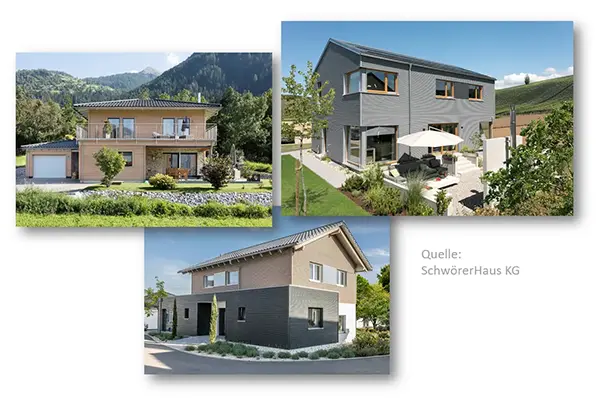 Participation in the KMU Innovative research project "PlasmaWood" Sponsored by the Germamn ministry for education and development.
With the focus "Wood protection treatment by low-pressure plasma – expand the utilization potential of wood as a renewable, CO2-neutral building material"
Wood has been a building material that has been used for thousands of years, but today its potential for sustainability, resource conservation and CO2 balance in house and commercial construction is poorly exploited. Despite steadily increasing market shares in the private home sector in the first half of 2020, only 22.1% of the buildings were prefabricated wooden buildings. The utilization of wood is even worse when it comes to the design of the facade: One of the most common features of new prefabricated houses is still the plaster facade (87 percent), pure wood facades play a subordinate role here.
Fiber cement panels have a massive need for mineral or chemical raw materials. In addition, the production requires considerable amounts of energy. However, if you also want to meet the politically manifested climate protection goals in the construction sector, which alone is responsible for approx. 10% of all CO2 emissions, then wood as a renewable, regionally readily available and permanent CO2-storing material offers an alternative Building material to plaster which has a worse ecological footprint. In modern residential and commercial architecture, there has been a clear trend towards the use of wood for several years in order to combine a functional and sustainable design while positively influencing the interior and microclimate of the building, It also offers the possibility to better integrate the building into the landscape.
However, especially in the facade area, the growing acceptance of the natural building material wood is limited by justified reservations, especially with regard to its weather resistance and costs associated with protecting it from the environment.
Using our low-pressure plasma technology, a process is to be developed that can be used to produce weather-resistant multi-layer panels for facade elements. In doing so, we want to have a sustainable, environmentally friendly impact on the construction industry.