Profi

Line

Programable plasma systems
Production Plasma systems designed for 24/7 production.
Ideal for all plasma processing, cleaning, etching, adhesion promotion, anti-fogging, low-friction and other surface modification tasks.
Process visualization, storing recipes and protocols for quality control are enabled by the built in industrial PC.
Loading and emptying of the chamber is via a space saving sliding door.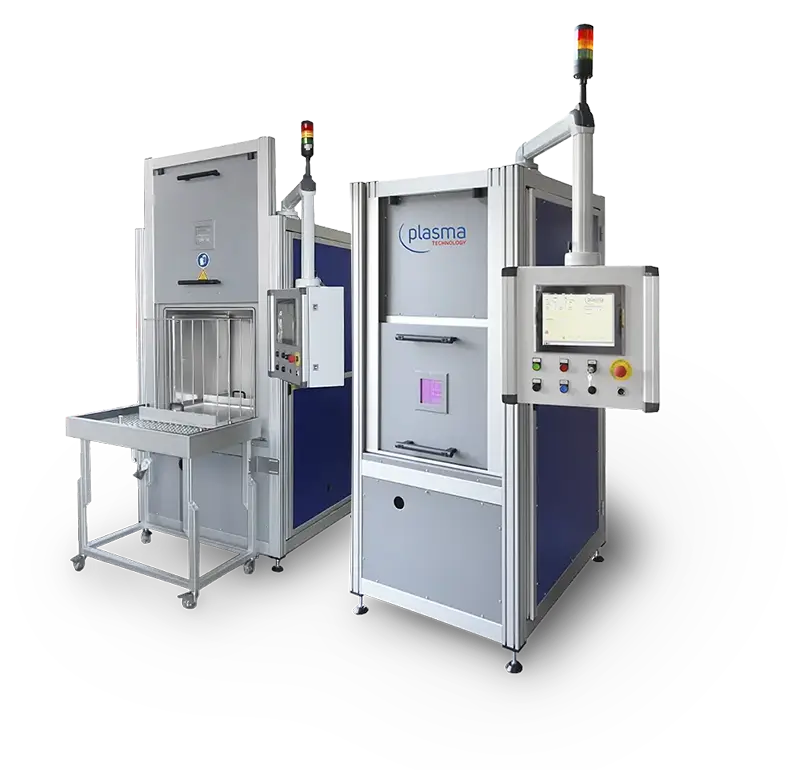 Multi-functional plasma systems
The ProfiLine production plasma systems are highly versatile.
The ability to switch gas type during the process enables multiple process steps to be carried out without venting.
You can clean, etch and prime to get maximum adhesion, all in one step, without venting the chamber.
Plasma cleaning to produce ultra-pure surfaces needed for modern EUV lithography where contamination is measured in Atomic percent.
Additional equipment is available to make the use more efficient, such as the loading system shown below for the PlasmaActivate 350, the racks can be remotely loaded and then slid into the chamber.
Oxygen Concentrators are also available to reduce the need for gas storage.
Rotating drums for processing small goods and powders.
Plasma

Activate

150

Standard production system.

Chamber volume 150 l.

Outside dimensions BxHxD: 963 x 2130 x 1140 mm

Chamber Size BxHxD: 500 x 500 x 600 mm

The usable chamber volume may be reduced according
to the electrode construction and any product mounting system.

Controls: SPS Controls (Vipa, Siemens).

Variable parameters: Time, pressure, power, process gas.

Generator: 5000W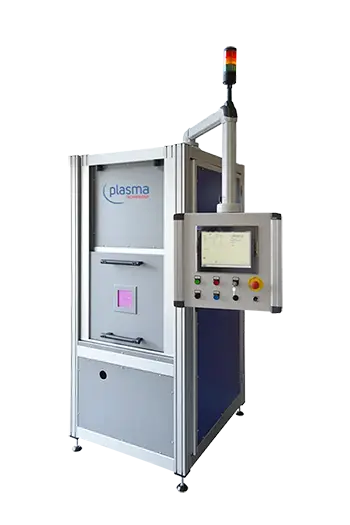 Plasma

Activate

350

Standard production system.

Chamber volume 350 l.

Outside dimensions BxHxD: 1190 x 2650 x 1250 mm

Chamber Size BxHxD: 730 x 720 x 730 mm

The usable chamber volume may be reduced according
to the electrode construction and any product mounting system.

Controls: SPS Controls (Vipa, Siemens).

Variable parameters: Time, pressure, power, process gas.

Generator: 5000W