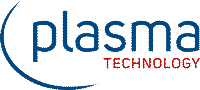 Rental plasma systems
A range of service ready Plasma cleaners and plasma surface treatment systems to rent or lease at attractive prices.
Renting a plasma system enables you to:
Test which system is the best for your production.
Productively bridge the delivery period for your new system.
Cost effectively cover needs for seasonal work or a small series production.
Advantages of renting a plasma system:
Quick and flexible.
If required, you can purchase the plasma system at the end of Rental period.
Easy commissioning, the plasma systems are pre-assembled and tested.
We also offer a commissioning service if you prefer.
Plasma

Flecto

Range
Plasma

Flecto

Chamber View
Smart

Plasma

2
Rental Plasma systems for production
Mini
Spot
Laboratory plasma system with 2.4 l volum
Plasma

Activate

2000

Production plasma system with 2000 l volum
Plasma

Activate

700

Production plasma system with 700 l volum
Plasma

Activate

1200

Production plasma system with 1200 l volum
Plasma

Activate

2000

Production plasma system with 2000 l volum and sliding Door
Plasma

Activate

150 Logo

Production plasma system with 1200 l volum
Plasma

Activate

390 Logo

Production plasma system with 390 l volum
Plasma

Activate

890 Logo

Production plasma system with 890 l volum
Plasma

Activate

500 DT

Production plasma system with 500 l volum with double doors