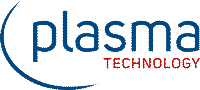 After five years as an employed development engineer for low-pressure plasma processes and equipment graduate engineer Jörg Eisenlohr started his own business in 1999 and established the plasma technology GmbH.
1999 Graduate engineer Jörg Eisenlohr starts his own business as freelance engineer and consultant for the development of plasma processes
2005 He founded the plasma technology together with Jeanette Eisenlohr and one employee in the technology centre in Nagold Germany
2008 The company was changed to a GmbH and moved to Rottenburg.
2008 The company core competance was defined as inovative plasma procesess. Core partnes were identified and qualified for supply of essential hardwear.
2009 Introduction of the quality system and certification to DIN EN ISO 9001:2008.
plasma technology was now focused on innovative solutions, final assembly and CE certification of systems.
2010 Buying of the current company premises in Herrenberg/Gültstein
2010 Moved into the new building
2018 Certification in accordance with DIN EN ISO 9001:2015
2019 Active member of various European and national research programs to advance the science of plasma treatment.
2021 Introduced the concept of standard entry level systems available to order and rent online.