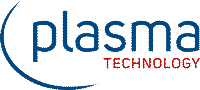 Capabilities - Service Overview
Our service encompasses the process and system development, system manufacturing and development, support and maintenance of your plasma system.
We also in house treatment of your parts and material.
What are the problems? What is the goal?
Which materials or parts should be treated, bonded, coated or plasma cleaned?
Which bonding or paint system will be used?
System development and manufacture
Risk analysis
Build
CE.Certification
Plasma process development
Which plasma process is best suited?
Process development by treating and testing samples
Process optimization
Test the process at the customers if possible, with a rental system
Process sample materials
Training and demonstration
Chose a rental plasma system
Delivery and commissioning
Installation of the plasma system with gas connections
First production test
Training of the operators
Plasma system concept development
Integration of the plasma system into existing production line
Optimizing the plasma process
process cycle time optimisation
Support and maintenance of the plasma system
Optimization of the process
Service and support
Plasma training
FAT and final acceptance now also possible online
New circumstances require new approaches.
In the past few months, due to increased demand from our customers, we have been able to gain very positive experience with factory and final acceptance tests online. In addition, it was possible to participate in process trainings with larger groups from different locations. Thus, there is the possibility to be connected live to our experts on site. Question and answer rounds can be easily realized this way.
In addition, with the consent of all participants, the event can be recorded and used for later training purposes. You thus save (travel) time and expenses, as well as protecting the environment and the health of your employees. In addition, participants from all over the world can join in and repeat the event at a later, flexible date. Connected together in times of creativity.