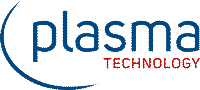 Low pressure plasma systems Portfolio Overview
Plasmatechnology is your supplier for low pressure plasma applications, offering solutions for your surface treatment needs.
Our competence lies in the activation, cleaning, coating and etching of surfaces and their elaboration of processes. Furthermore, we plan, design and manufacture customer-specific plasma systems.
This ensures a smooth integration of our systems into your work flow. Friendly, solution-oriented technicians keep your system running. On site or remotely as required.
Due to regular participation in research projects, we are in direct contact with innovation centers.

Services
Our portfolio includes:

process development

Conception and elaboration of machine systems

production of plasma systems

contract treatment

maintenance and service

Rental systems service
Systems
Plasma technology GmbH has a range of table top systems for laboratory and small production starting from 2.0 liter chamber volume to 40 liter. Standard production line starts with a chamber volume of 150 liters up to 2000 liters as well as after customer specific requests.
Vacuum chambers
The standard chamber is at the heart of almost all our systems.
There are either cylindrical or quadratic, depending on the final application and the form of the goods to be treated.
The material of the standard chamber is chosen depending on customer needs. For extremely sensitive applications where contamination on a molecular level is not acceptable materials for electrodes etc. are chosen that have a low sputter effect.
By standardizing Plasma technology can have exclusive qualified suppliers of these chambers whose Quality and reliability are all tightly controlled.
The chambers are suitable for use in high vacuum.
The customer also enjoys the economic benefits.
Production space is freed up at our facility in Herrenberg.
We can react quickly to peaks in demand and our engineers can focus on the needs of the customer.
Our qualified suppliers have expertise n this field enabling a quick response for special chambers for roll goods etc. or systems that form a lock to separate treated from raw goods to prevent errors in production.
A win-win situation for both the customer and plasma technology GmBh.
Plasma Generators
Our modular plasma generators have had no failures in 15 years.
A modular system allows us to plug in more or less modules to meet the power demands of the customers process, resulting in a fast cost-effective response to customer needs.